TSG Affiliate Marketing Guidelines
As you may be aware, compliance with advertising rules is a legal and licensing requirement. As an affiliate of TSG, any advertising you do on our behalf must adhere to advertising requirements at all times.
We have created these guidelines to educate our partners on the current 'DOs and DON'Ts' when promoting TSG. We also wish to remind you of your obligations under the terms of our affiliate agreement regarding the promotion of our brands.
We want to ensure that none of your advertisements on behalf of TSG are in any way misleading to customers so please familiarise yourself with the requirements outlined below and save these guidelines for future reference.
If you are in doubt regarding your obligations under our affiliates agreement or under the relevant legal requirements, please don't hesitate to contact your account manager or reach out to us at: support@starsaffiliateclub.com
Creative
As one of our affiliate partners, we recommend you use creative assets that we have on offer in the Media Gallery of your affiliate account, or those you receive in promotional mailers from your account manager. You can be assured that all creative assets supplied by us adhere to the advertising regulations and are fully compliant.
Homemade Creative
Any homemade creative assets, including homemade banners that are used to promote TSG must be approved by your account manager before being published. As mentioned above, we strongly advise that you make use of the wide range of creative we provide. Any homemade creative assets, promoting TSG that have not been approved by an account manager may lead to the termination of your account and removal from the affiliate program.
Responsible and Safer Gambling Content
Affiliates must commit to post regular responsible and safer gambling content across their website(s), social account(s) and marketing platform(s). Safer gambling content and a responsible tone of voice should be built into your overall marketing messages and campaigns.
Protecting Minors
Advertising carried out by our affiliate partners must not feature persons under 25 years old, appeal or target minors in any way, shape or form; exposing gambling advertising to under 18s in any capacity is strictly prohibited. If this is undertaken in any media or form your account will be terminated.
Affiliates are not allowed to place any tracking links, banners or creatives in any fashion on pages of your site aimed at persons under the age of 18 years or otherwise target, whether directly or indirectly, such persons for gambling-related services. If requested, you must be able to supply your account manager with evidence, on the age demographics of your site(s) and/or social media account(s).
Placement of Adverts
Affiliates must take all precautions to limit exposure of advertising to minors. To ensure this:
Age-gating must be applied to channels and content released on their social media account(s).
Age warning messages, such as "Followers must be 18+" or the 18+ logo must be included in the bio or banner of your account(s).
Safer Gambling messages, such as "Please Gamble Responsibly" or "Bet Responsibly" must be included in the bio or banner of your account(s).
Examples of social media platforms include: Facebook, Instagram, Twitter, YouTube, Snapchat, Twitch, Telegram, etc.
If you are posting content on a streaming service such as YouTube or Twitch, the below must be adhered to:
18+ logo must be visible throughout the stream
A mention of BeGambleAware.org must appear throughout the stream
Safer Gambling messaging is visible throughout the stream
A pop-up warning must appear before the stream to flag this content is for mature audiences
Ensure streamer is and looks over 25 years old
Social Media – Organic Posts
When promoting TSG offers or links on your own social media channel(s) to your followers (organic posts), it is imperative that you remain clear, transparent and never mislead the customer in any way. Please follow the below guidelines:
A good rule of thumb is to use the copy that is on the banners (provided by TSG) or the copy used on the landing page
All social posts which contain a TSG link, offer or mention of our brands must contain 18+, Safer Gambling mention, reference to BeGambleAware.org and 'T&Cs apply' statement
Significant terms relating to the offer must be included; for example, if an offer is paid in Free Bets (unless otherwise stated), 'Paid in Free Bets' must be included in all posts
If you do not have enough space to include all significant terms alongside a banner in a social post, then it is advised to screenshot the landing page. You must ensure to capture all T&C's in the screenshot
Full terms must always be made available in 1 click, from the presentation of the offer
Facebook has a 20% text rule for creative assets
Do not post images that appeal to children or use individuals that are or look under 25
Paid Social Advertising & Influencers
Unless the post can be age-gated to preserve minors from exposure, paid social advertising which includes TSG offers or promotions, must exclusively target users aged 25 and above; this includes platforms such as Instagram, Twitter, and YouTube.
Facebook paid advertising can and must be set to target users aged 18 and above.
Please, ensure there is no confusion amongst you and your teams around the above requirement; if in doubt, then systematically apply targeting to users aged 25 and above.
Influencer content must be pre-approved by your programme manager to ensure compliance with our guidelines and must be clearly marked as an advertisement through use of the term '#ad', '#advertisement' or the relevant local hashtag (ie. '#pub' in Portugal).
This term, together with the other elements must be displayed prominently at all times.
Tipping Pages
Any challenge/tipping pages or sites, must make clear that it is in fact a challenge and must not imply that success is guaranteed. Under no circumstance should results be false or media manipulated to suggest results were more favourable. Any affiliate that is found to have engaged in false tipping results will have their account terminated and they will be removed from the affiliate program immediately.
If you are engaging in this sort of challenge/tipping promotion, then you must notify your account manager and receive approval before doing so.
Pop under campaigns
Pop under campaigns are allowed as long as the affiliate can effectively manage and ensure no violation of our T&Cs is committed. Failure to respect our T&Cs may lead to the termination of your account and removal from the affiliate program.
PPC
While we allow and work with affiliates in the PPC space, they must adhere to the following conditions:
Affiliates must not bid on TSG brand terms
Affiliates must not use brand name in display URLs
Affiliates must not manipulate TSG brand name in ads e.g. 'Pok3rStars' or 'PokerSt@rs'
Affiliates must also not bid on any problematic, harmful or 'Responsible Gambling' related keywords, including gamble awareness or self-exclusion trade bodies
Ads in search engines will need to make it clear that their messages are only intended for persons aged 18 or above. This means 18+ must be called out in Ad Copy
Please note: UK affiliates that use search advertising of any type to promote any of our brands must:
Clearly include 18+ messaging in the ad copy
Place a safer gambling message in the core ad format
Ensure the "blacklist" of "keywords" collated by the Betting & Gaming Council are not included in search advertising campaigns, and this is updated with all revised "blacklists" collated in the future
Apps
Any affiliates releasing apps into either the iOS App Store or Google Play Store must ensure the app name does not feature any of TSG's brand names. Any affiliate found to have released an app including a brand name, will be asked to remove the app immediately, this may result in account termination.
Push Messaging & CTAs
As push messaging is limited for space, it is difficult/impossible to include all the significant conditions in the message. To ensure compliance, if you are advertising a sign-up offer, please do not try to describe the offer in the push message. It is recommended that you keep the message generic and only explain that sign-up offers are available, and direct customers to where they can find out more information. The landing page for the promotional offer, which includes full terms should be no more than 1 click from the push message.
Compliant example:
"New Customer Offers at PokerStars Casino - see here for full details. T&Cs apply"
Non-compliant example:
"PokerStars Sports New Customer Offer: Bet $10 Get $30 in Free Bets"
The above example is non-compliant as we describe the offer (Bet $10 Get $30 in Free Bets) but the message neither presents the significant conditions of the offer, nor explains that other T&Cs apply. Failure to mention significant terms in an advert is misleading by omission.
Ads must not create any inappropriate sense of urgency, whether it be around content or assets; the below table is illustrative of this principle but isn't exhaustive:
MAY BE USED

"Join", "Registration", "More info", "Find out more"

MAY NEVER BE USED

"Now" should not be used; "Join Now", "Sign Up Now" should reflect "Join" or "Join here"
"Don't miss out", "Hurry!", "Time is running out!", "Clock is ticking", "Be quick" and any form of countdown or overly pushy imagery are prohibited
Domain names/URLs
Affiliates are not allowed to register any domain names which include any of TSG's brand names (PokerStars, PokerStars Casino, PokerStars Vegas, PokerStars Sports, Sky Bet). Any affiliate who registers domain names in breach of this rule will have their account suspended pending an investigation.
Advertorials
TSG do not wish to feature in any advertorials. If an affiliate has a specific request then they may contact their account manager and on approval from them, they may publish. Any advertorials found that did not receive approval from account manager may lead to account termination.
SMS & Email Campaigns
TSG have made the decision not to engage in any SMS activity or Email Campaigns through a third party for the foreseeable future. Any affiliate found to be running SMS activity or email campaigns will have their account terminated immediately.
Media Buying
Media buying is allowed as long as the affiliate can effectively manage and ensure no violation of our T&Cs is committed. Failure to respect our T&Cs may lead to the termination of your account and removal from the affiliate program.
Affiliate Programme Terms and Conditions:
At all times, you must comply with the Stars Affiliate Club Terms and Conditions, which can be found here: /about/terms/
Guidelines and Regulations
a. UK
18+ BeGambleAware.org. Please play responsibly.
18+ Stodlinjen.se Spela ansvarsfullt.
18+ Stopspillet.dk Kan selvudelukke på ROFUS.nu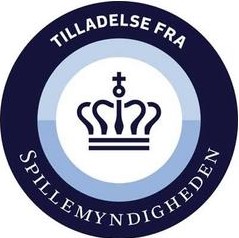 18+ Jouer comporte des risques : endettement, dépendance... Pour être aidé, appelez le 09-74-75-13-13 (appel non surtaxé).
18+ Il gioco può causare dipendenza patologica. Consulta le probabilità di vincita.
18+ Seja responsável. Jogue com moderação. SICAD.PT